Harry Ammon
Board Member
Harry joined the Delhi DDA board of directors in 2015, although his service to the Delhi Township community has spanned decades.
Harry has held multiple positions in Delhi township, including eight years as a township supervisor, 12 years as township treasurer and seven years as a trustee. He is also on the board of the H.O.L.T. Scholarship program.
A lifelong Holt resident, Harry looks forward to continuing his service to the Delhi Township community on the DDA board.
Rick Brown
Holt Schools Representative

Rick Brown
Holt Schools Representative
Rita Craig
Planning Commission Representative

Rita Craig
Planning Commission Representative
Dr. Tim Fauser
Vice-Chairperson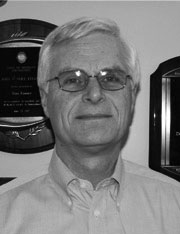 For more than three decades, Holt area residents have turned to Dr. Tim Fauser, owner of the Holt Veterinary Clinic, to care for their pets. In September 2011, Tim took on an additional role in the community when he joined the DDA board.
"I have always been interested in the community and how well we do economically," Tim said. "The DDA has done a lot over the years to improve the entire area." Tim currently sits on the Beautification Committee.
Despite his deep roots in the community, Tim said that being on the board offers a different perspective. "There is so much going on," he said. "At this point, I'm still learning what is going on around Holt in terms of business and economics."
Tim is finding his involvement with the board to be a positive experience. "I'm very impressed with the work the board does, and how they are able to stretch their funding to cover a whole lot of different things to benefit the community."
Tim and his wife raised their family in Holt. He is a member of the Holt Lions Club and has led four of the club's medical eyeglass missions to Latvia.
John Hayhoe
Township Supervisor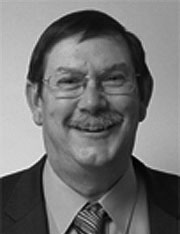 John hayhoe was elected Delhi Township Supervisor in November 2016, having previously served as a member of the Delhi Township Board of Trustees for 12 years.
Born in Holt, John resettled here some 45 years ago, raising his family and running the family business, Hayhoe Asphalt. After selling the business to his daughter in 2013, John said he wanted to use his newly found free time to "focus on giving back to the community that has given me so much."
But John was not new to giving back. In addition to his service on the Board of Trustees, he's been a member of Jaycees, Kiwanis, and has been instrumental in the Holt Food Basket initiative, which provides a basked of food for the holidays to 150 families in need in the Holt Public Schools (HPS). He's also a aleader of the local Relay for Life, the annual Easter egg hunt, and launched an annual project that provides dictionaries for HPS third graders.
"My avocation now is to focus on the township," John says. Of his role as supervisor, John says, "We have great people working here at the township. They make us look good."
David Leighton
Chairperson
DDA Board Member David Leighton founded his broadcast video software/hardware development consulting business, Leightronix, in 1981, relocated to Michigan in 1983, and eventually settled both his business and family in Holt. "It was a 'no-brainer'," he says. "In addition to a fantastic community, Holt offers a proactive approach to local development."
David joined the DDA board in September 2008. As a member of the marketing committee, he is always looking for new ways the DDA can make businesses and residents aware of the opportunities and programs the township and the DDA have to offer. "It's very exciting. Isee a real desire among my fellow board and committee members to move things in a positive direction," he says.
David has given time and resources to Holt Public Schools, teaching after-school enrichment courses and donating equipment, video editing and DVD duplication in support of a variety of school events and programs. For the past several years, Leightronix has also sponsored the annual Holt Bands Light Show, as well as two Hope middle School Service Learning Day video events.
Steven L. Marvin
Board Member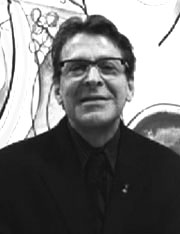 Years ago, when the Delhi DDA was newly formed, Steven L. Marvin served on its board of directors. Now he's come back to serve again. "I want to help see the DDA's projects through to completion," he said.
Steven is the founder and owner of a mainstay Holt business, Steven L. Marvin Salon & Wellness Spa, an Aveda Concept salon that celebrated its 30th anniversary last year. During those 30-plus years, the salon has undergone numerous renovations and expansions, and the staff has grown from five to 25.
Steven believes in sharing his success by giving back to the community. He is a member of the Holt Alliance, and his business has helped a long list of local charities and causes. Some of these include breast cancer awareness, child abuse prevention, the food bank, providing salon services to victims of domestic assault, and projects to benefit Holt Public Schools.
Nanette Miller
Secretary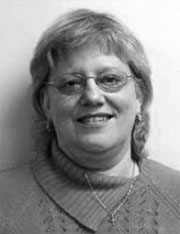 Nanette Miller had an interest in being involved in Township government and was approached to sit on the DDA Board. "The rest was history," she said. The Holt resident has since been a DDA board member for six years, and said she has learned a great deal about the DDA and its goals. "I never really understood what the DDA was all about until I was sitting on the board," she said. "I'm constantly learning." Some of the DDA's projects pre-date her membership on the board, so Nanette frequently asks for background to learn the history and goals of the projects.
One of the things she is interested in is the goal of updating the buildings located within the triangle. She hopes that with the DDA's help, the buildings can become an asset that benefits the whole area.
Nanette is a strong advocate of the Commercial Rehabilitation Rebate Program. "CRRP is an excellent program," she said. "That extra money helps businesses do much more to upgrade their properties." In the future, she hopes more businesses will take advantage of it.
Nanette enjoys her home in downtown Holt, and she's definitely loyal to the community. "I graduated from HOlt High Schools, both of my kids graduated for Holt High School, and hopefully my two grandchildren will graduate from Holt High School," she said. Outside of working with the DDA, Nanette is a property manager for a housing cooperative in Lansing.