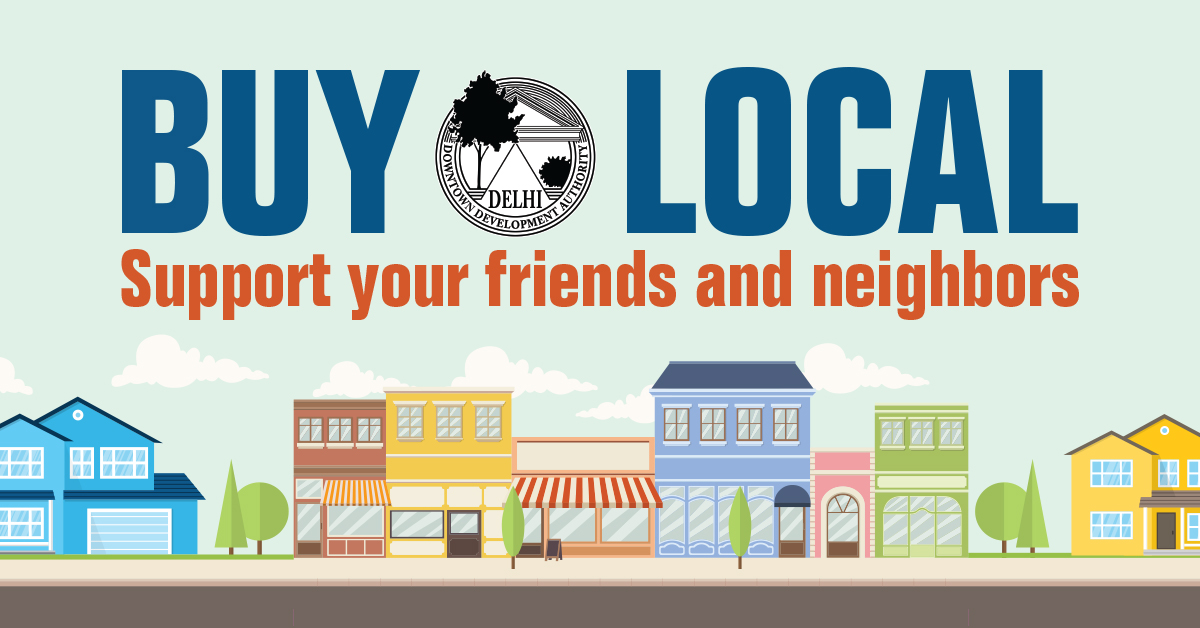 Hometown businesses shape the special atmosphere of a tight-knit community. They offer a one-of-a-kind service, provide jobs to residents and stimulate the local economy.
As we navigate this unprecedented time, the Delhi DDA encourages all Delhi Township residents to support local businesses in any way you can, both now and when businesses reopen their doors. Here are some ideas to get you started:
✓ Patronize local restaurants that have adapted to take out and delivery service
✓ Purchase gift certificates
✓ Order local products online when possible
✓ Leave 5-star reviews
✓ Show your support on social media.
Our small businesses are part of what makes Delhi Township a great place to work and live. Please consider supporting them during this time so they can continue to provide great service to our community for years to come.